Interested in owning a genuine Picasso painting at an incredibly low price?
… I have a couple available.
I have a few remaining limited edition, professionally hand pulled Marina Picasso Estate Collection Lithograph paintings. These are from my personal collection. If you have an interest, get a hold of me and I'll provide you with a decent price.
I was able to obtain a few of these original Picasso pieces many years ago and I'm now able to move some of them at a great investment.
For examples of great pricing click here > to discover more about this low priced Picasso offering… >
This is my website of which I set up to place some of the Picasso art pieces I have for sale, without any middleman. I do not represent a gallery or investment group.
Feel free to contact me anytime if you have any questions…
Michael Lofton @ 970-335-9580
or if you wish email me here…
Picasso @ PicassoArtForSale.com
Original Marina Picasso Estate Limited Editions
These original Picasso artworks in my personal collection were selected from the collection inherited by Marina Picasso, Pablo Picasso's granddaughter. These are 'not' the cheap 'posters' by the way.
After Pablo Picasso's death in 1973, his granddaughter Marina authorized the printing of these original Picasso fine art lithographs, which have come to be known as the Picasso Estate Collection.
The Limited Edition Picasso Estate Paintings I have available, include…
* Tete de morte et livre
* L'Arlesienne
* Paloma en bleu
* Joueur de flute et gazelle
(sorry, just sold the last one… keeping one for myself)
* Femme accoudes au drapeau bleu et rouge
* Femme au buste en coeur
(Last one… keeping one for myself)
These collectable and investment grade artwork lithographs were meticulously created after the original works of Picasso (Oil Paintings, Watercolors, Pastels, Charcoal Drawings, etc.) by Master chromist Marcel Salinas, who worked closely with Picasso in his lifetime. They are printed in an edition of 500 on first-quality Arches paper, stamped, hand numbered and signed!
Click here > to also learn more about the Authenticity of these Picasso paintings… <
If you wish, please feel free to give me a call…
Michael @ 970-335-9580
or if you'd rather email me…
Picasso@PicassoArtForSale.com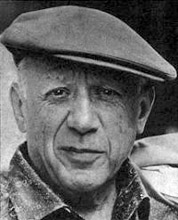 Artist: Pablo Picasso, Spanish (1881 – 1973)
Marina Picasso Estate Signed, Stamped, and Numbered Limited Editions
In a time span of over 75 years, Picasso amazed the world with his versatility and genius. 
Picasso's impressionist art captured a unique style that was rich in personal expression and diversity.
Picasso bestowed upon the world a legacy of art that was to be admired for generations.