A Unique Picasso Art Investment Opportunity
Average gallery prices are charging around $5,500 dollars…
But since this is from my personal collection, your investment of any Picasso I have available ranges from just… $2,350 to $3,450
Note: These are unframed prices without shipping expense.
They're the Limited Edition, Professionally Hand Pulled Marina Picasso
o Estate Collection Lithographs.
If you wish you can call me anytime with questions…
Michael Lofton @ 970-335-9580
or email me…
Picasso@PicassoArtForSale.com
This is my website of which I set up to place some of the Picasso art pieces I have for sale, without any middleman.
These are the "real deal"!...
Each Picasso has the Marina Picasso Estate 'stamped seal' and each retain their own certified "Certificate of Authenticity" documentation… along with their original replacement value appraisals.
I'll accept PayPal, which includes VISA or MC, or, bank wire transfer.
I'm an honest seller of Picasso art and look forward to talking with you about these Picasso paintings. Your ownership funds will remain in my PayPal or in my bank as a trust, until you personally verified and confirmed receipt of delivery or your selected Picasso art piece(s).
I think you'll understand that I'll want you to know that I'm a real person, and you'll want to make sure that you represent yourself as a real person, also… And of course, I want you to feel very comfortable with your investment.
Call or email for such arrangements call me… Michael @ 970.335.9580

or email me… Picasso@PicassoArtForSale.com
The current retail value of these Picasso Estate pieces are listed on the open market with most all of the galleries are averaging between $3,800 – $5,500 dollars (average 'un-framed')…  I'm offering my available Picasso art pieces to you at a reduced cost… 'under $3k' because I bought them over 30 years ago at a fair price, so I can now pass them on to you so that you can have an instant investment value!
For Example… Here is a link to a Gallery that sells certified Picasso Estate pieces, in order that you can see the current market asking price…
Go here to view:
http://rogallery.com/Picasso/Estate-Signed/pic-18-b.htm
Now take a look at the 'cheap poster print' type in comparison… which is not a collectable Picasso Estate Lithograph.
Notice the big letters 'Picasso' at the very bottom… this is a dead give-away that it's a lower valued print (always under $900)…
Go here to view:
https://www.art.com/products/p14051250171/product.htm?RFID=217825&ProductTarget=366324095892
Remember, these Picasso Lithographs I have available for you are the real deal with certificate of authenticity !
Picasso Art Investment
I'm offering these Picasso lithographs (un-framed) at just $2,350 – $3,450 dollars predicated on your choice. I have a couple of each remaining.
Also, I'll include and pay for all of your shipping and handling fees!
I'll also include a detailed checklist of instructions of how to properly provide historical preservation' framing for your Picasso artwork.
Call me anytime with any questions…
Michael Lofton @ 970-335-9580
or email me…
Picasso@PicassoArtForSale.com
Here's an interesting video clip of a guy that was able to get quite a lot of bucks from his Picasso from Pawn Stars… One day the Picasso Art Lithographs I'm offering you today will soon be worth a lot more than the (less than) wholesale $3k I'm asking… and mine actually have certification and documentation!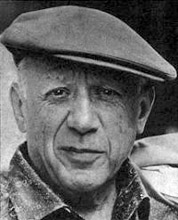 Invest In Your Art… the Value of a Picasso!
Original Picasso Artworks retain and increase in value!
Marina Picasso Estate Art Pieces for your Collection.
These Picasso Paintings are the "Real Deal" !
These Limited Edition Picasso Estate Paintings, include…
* Femme au buste en coeur
Year of Original: 1945
Year of Publication: 1979-1982
Lithograph on Arches Paper
Edition: 500
Image Size: 22 x 16 inches
Overall Size: 29 in. x 22 in. (73.66 cm x 55.88 cm)
Valued @ $5,500…
Your Investment just $2,950

* Tete de morte et livre
Year of Original: 1946
Year of Publication: 1979-1982
Lithograph on Arches Paper
Edition: 500
Image Size: 22 x 16 inches
Overall Size: 29 in. x 22 in. (73.66 cm x 55.88 cm)
Valued @ $3,800…
Your Investment just $2,350
* L'Arlesienne
Year of Original: 1937
Year of Publication: 1979-1982
Lithograph on Arches Paper
Edition: 500
Image Size: 26 x 20.5 inches
Overall Size: 29 in. x 22 in. (73.66 cm x 55.88 cm)
Valued @ $5,350…
Your Investment just $2,900
* Paloma en bleu
Year of Original: 1952
Year of Publication: 1979-1982
Lithograph on Arches Paper
Edition: 500
Image Size: 25 x 18 inches
Overall Size: 29 in. x 22 in. (73.66 cm x 55.88 cm)
Valued @ $4,500…
Your Investment just $2,750
* Joueur de flute et gazelle
Year of Original: 1946
Year of Publication: 1979-1982
Lithograph on Arches Paper
Edition: 500
Image Size: 26 x 20.5 inches
Overall Size: 29 in. x 22 in. (73.66 cm x 55.88 cm)
(Sorry, sold my last Gazelle… keeping one for myself)
* Femme accoudes au drapeau bleu et rouge
Year of Original: 1932
Year of Publication: 1979-1982
Lithograph on Arches Paper
Edition: 500
Image Size: 26 x 20 inches
Overall Size: 29 in. x 22 in. (73.66 cm x 55.88 cm)
Valued @ $4,350…
Your Investment just $2,700